Apparently blocked ducts during lockdown is a thing! We have recently seen an increased number of mastitis cases at BeActive. Fortunately there is a lot you can do to help. See below for a summary on mastitis including what it is, signs and symptoms, how we can help as physios, and how you can try to prevent it.
What is mastitis?
Mastitis is swelling in the breast tissues. It can occur at times of oversupply of breast milk in the dust few days after baby is born, when baby's growth spurts, when weaning and for other reasons.
Signs/symptoms…
Increasing firmness, redness and often discomfort over a small or large area of the breast, generalised unwellness, fever, aching joints and headaches. Every case is different and you may experience all or some of these symptoms.
How we can help…
Please seek advice as soon as you suspect mastitis. BeActive Physiotherapists are trained to treat mastitis. After calling with a mastitis query we will promptly assess you, give advice and education to aid your quick and safe recovery and administer treatment ultrasound for 3 to 4 consecutive days.
Prevention…
Avoid firm massage or pressing on breast tissue
Avoid wearing breast support garments or shirts that leave marking on the breast tissue
Breast feed equally on both breasts
Seek advice from a Lactation consultant before commencing a breast feeding weaning journey
Mastitis is one of those conditions where a "wait and see" approach can be detrimental, early advice and treatment is key. If you would like more information on mastitis treatment or would like to book an appointment, you can call out team on 1300 550 622.
Due to the time sensitive nature of this condition we prioritise mastitis bookings to ensure you get the care you need (and fast!). For feeding advice and support, we also have an onsite lactation services with Amy Roylance, Dietitian and Lactation Consultant.
Tanya x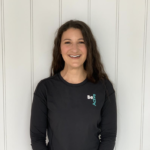 Tanya Szylkrot, Physiotherapist