d t  hrsiaanyageany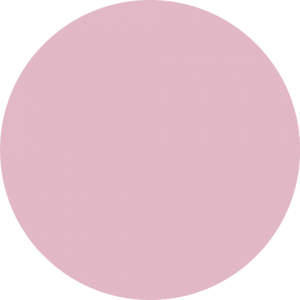 BeActive Terms and Conditions
By viewing, accessing, using, or participating in any BeActive Program, you consent to and agree to be bound by these Terms and Conditions.
1. Definitions
Account means an account you create to access a BeActive Program, whether via the Website, the BeActive App or other means;
Appointment means any 1:1 service between a BeActive practitioner and a client;
BeActive App means our branded phone application available on iphone and android;
BeActive Program means any 1:1 service (including physiotherapy, dietician service and other allied health services) or physical activity offered by BeActive;
BeActive System means any system BeActive uses for bookings and online payments;
BeActive, we, us or our means BeActive Physio Pty Ltd (ABN 39 121 300 141) and any related entities;
class or session means any group session with more than one client;
client, you or your means any person participating in any BeActive Program;
injury means all forms of physical, mental and emotional injury including death;
Memberships means the BeActive Memberships offered from time to time under Section 2 below;
no show means an Appointment or class missed by the client without advance contact by the client to BeActive;
physical activity includes but is not limited to the following (whether in person, virtual or online offered by BeActive): use of facilities and equipment, BeActive class or session, Appointment and stretching;
practitioner includes physiotherapist and other allied health professionals;
Website means www.beactivephysio.com.
2. Membership types, packages, and other options
All clients must have a pre-exercise assessment with a BeActive practitioner before starting a Membership or participating in any BeActive Program (except for an online program).
BeActive offers Memberships, class packs, and casual sessions from time to time as contained in this section.
BeActive at Home
Members-only portal (via our Website) with high-quality, on-demand pre-recorded workouts ready for you to participate in at a time that works for you
Minimal equipment needed. Fitballs are encouraged but not essential
Telehealth Virtual Clinical Exercise
Memberships available for sessions in groups of up to 4 or 1:1 with a BeActive practitioner
Online live session, hosted by Zoom
Minimal equipment needed – just some form of resistance e.g. dumbbells or TheraBand
Practitioner guided exercises and real-time feedback, making sure you are working towards your goals
Multi class passes available, e.g. 2 classes per week, 10 packs
Casual sessions are also available (no membership required)
Clinical Exercise (Onsite Groups of up to 4 or 1:1)
Memberships available for sessions in groups of 4 or 1:1 with a BeActive practitioner
2 classes per week, unlimited memberships and 10 packs available
Casual sessions are also available (no membership required)
Reformer / Fitness (Onsite Groups of 8-10)
Access to prenatal and postnatal reformer classes (groups of up to 8) and Prenatal and Postnatal fitness classes as well as other fitness classes, including Balance & Tone, Core & Stretch any other fitness class added to the BeActive timetable (groups of up to 10)
2 classes per week, unlimited memberships and 10 packs available
Casual sessions are also available (no membership required)
Class Packs
Class 10 packs are valid for 6 months from date of purchase.
Any unused classes will be forfeited.
Treatment Plan Package: (15% off any assessment + 2 or more subsequent appointments)
Any appointments pre-purchased with this offer are non-refundable.
Pre-paid appointments must be used within 12months of purchase date.
Cannot be used in conjunction with any other offer. 
3. Bookings & Cancellations
BeActive Program changes: You acknowledge that BeActive reserves the right to cancel, update or vary the BeActive Program, including but not limited to, timing, venues, terms, prices, fees, format or practitioners without notice at its discretion. You agree to keep informed on a regular basis of whether any changes have occurred.
You are solely responsible for the booking, cancelling and changing of sessions and this can be done via your Account or by calling and speaking with a BeActive staff member. Reception hours vary and it is the client's responsibility to ensure that the notice of cancellation is received.
You acknowledge that BeActive is not responsible for any discrepancies between your requested bookings and what is reflected in your schedule. You can check your bookings at any time via your BeActive App account.
You acknowledge that BeActive may close over public holidays, long weekends and over the Christmas and New Year period for a number of days or weeks, or to accomodate in-house or external training, workshops and events. In addition, may also run a reduced timetable in periods of low patronage, e.g. from late to December to mid-January, school holidays, or any other reason deemed necessary at BeActive's discretion. There are no automatic membership suspensions. If you wish to suspend, it must be requested by you within the timeframes communicated by BeActive to clients at the time, but no less than 7 days' notice. Your membership and membership billings will continue to be debited unless otherwise advised in writing by you.
Any client who wishes to participate in more than 2 classes in a 24-hour period must receive express consent from their BeActive practitioner to ensure their safety and wellbeing.
Our BeActive class sizes are small and can fill quickly. We understand sometimes unforeseeable circumstances can arise, but we must be strict, fair, and consistent with all clients, therefore, no exceptions will be made. Clients must promptly inform BeActive if they are unable to attend a session to allow another client to take their spot. In the event of a late notice, or a no show by a client, another client is prevented from being seen. All clients must adhere to our Cancellation Policy as follows:
Appointment cancellations (including 1:1 Clinical Exercise) need to be made via the BeActive App, phone, or in-person at least 24 hours prior to your appointment. Failure to provide 24+ hrs notice to cancel an appointment will result in a 50% cancellation fee being applied. 
Class cancellations need to be made via the BeActive App or Mindbody Online at least 6 hours prior to your class commencing. Class cancellations via phone, or in-person require at least 24 hours notice prior to your class commencing. Failure to provide 6+ hrs notice to cancel a class booking will result in the class fee being forfeited. 
Classes (group fitness / reformer / clinical exercise)
Late cancellations (or no shows) will attract the following fees:
Pre-paid class fees will be forfeited.
If the class has not been pre-paid, you will be required to pay BeActive 100% of the class costs within 24 hours of your scheduled class.
Unlimited members – Late cancels (within 6 hours of scheduled start time) or no-shows will incur a $10 fee, this debited from your nominated bank account / credit card. By agreeing these terms you authourise this. Failing to provide notice of non-attendance prior to the commencement of the class via the BeActive app, will be considered a no-show.
Appointments (physiotherapy or other 1:1 allied health services services)
If you do not cancel or reschedule your appointment within the relevant 24-hour cancellation period, or are a no-show, you will be required to pay BeActive 50% of the appointment costs within 24 hours of your scheduled appointment. You authourise BeActive to debit your nominated bank account / credit card for this late cancellation fee.
If you have arrived at a time that results in you missing more than half of your scheduled appointment length, the appointment may not proceed, and you will be charged the full fee for that appointment. You authourise BeActive to debit your nominated bank account / credit card for this late cancellation fee.
Courses, Events and Workshops
Pre-paid courses, events and workshops are non-refundable. If you are unable to attend your pre-booked course, event or workshop, you are able to receive a credit note for the full amount paid if you give us at least 30 days' notice before the first date of your booking. For medical issues that prevent participation, you must give at least 48 hours' notice and provide a medical certificate to receive the full pre-paid amount as a credit. Any credit will be valid for 12 months and can be redeemed for any service offered by BeActive at that time. Partial credits for missed or unattended days will not be available.
4. Fees, payments and Health Insurance Rebates
Fees
BeActive services including the BeActive Program have an associated fee. Our fee schedule is displayed at reception.
All prices quoted for goods and services include GST (if any), unless otherwise specified.
BeActive from time to time, vary its prices to take account of, among other things, any change in the cost of providing the goods and services. Any changes to the prices will take effect from the date specified in our fee schedule.
Payments
All clients are required to have a valid payment method on file prior to first appointment taking place.  In the event that your appointment occurs outside of staffed reception desk hours, the payment for your appointment will be deducted from your stored card.   We accept EFTPOS and credit card payments (Visa and Mastercard only, no AMEX).
You agree for Ezidebit, on behalf of BeActive to hold your debit / credit card details in secure custody and authorise BeActive to use this information to debit via Ezidebit, your Account for transactions that you request or incur.
You agree that Memberships are debited weekly from your nominated payment method by Ezidebit on behalf of BeActive, and the day of the weekly debit will typically occur on Mondays.
If a membership is commenced halfway through a payment cycle, the client will be charged a pro-rata membership fee for that week as well as the full amount for the week ahead. If a membership is commenced at the start of the billing cycle, the client's first payment debited will be for the week ahead.
You agree the debit day relevant to your Membership and any recurring cycle may vary slightly based on matters such as public holidays and weekends.
The client must ensure they always have sufficient funds in their nominated account. You must ensure that your nominated payment method is kept updated (including any card expiry dates).
In the event your direct debit payment is dishonored, BeActive may contact the client to notify them of the default, after which you have 3 business days to rectify the default otherwise BeActive may terminate the membership without notice. You agree you will indemnify us for any charge back fees we incur as a result, or we will charge a late payment fee of $10 for a failed payment. This will be debited from your account, and you authorise us to do this.
Health insurance rebates
Private health rebates: Practitioner consultations may be eligible for rebate through your private health cover extras. We can process your private health insurance rebate via our HICAPS terminal at the time of payment for most appointments.
For Class Packs: Private health rebates can only be claimed after the service has been received. Therefore, our class packs can only be claimed through your health fund at the completion of each pack. After you complete your class pack, you may request a receipt to be emailed to you summarizing the classes attended, which you can then submit to your private health insurance for rebate. We can also provide printed copies.
The amount paid by your private health insurance is based on your policy, our reception team are unable to advise what the gap fee will be prior to your appointment. To assist you, we can quote the item code numbers for you to then contact your insurer who will be able to advise how much will be covered.
For clients to be able to continue to claim under their private health insurance extras cover, all Clinical Exercise clients (Groups of 4 & 1:1) are required to be re-assessed by a Practitioner every 4 months and all Fitness / Reformer exercise clients (Groups of 8 or 10) are recommended to have a minimum of 1 x in-room consultation / assessment every 12 months.
Medicare, TAC and Workers Compensation claims
All service fees for clients covered under (the above) schemes are to be paid to BeActive in full at the time of service, at BeActive's full-service fee. Invoices with all the necessary details for claiming will be issued within 7 days of the session, it is the client's responsibility to process this claim with the relevant agency.
5. Credits, Transfers & Refunds
The pre-purchase of any BeActive Program shall be subject to the expiry date in relation to such sessions. No monies are refundable for unused sessions.
BeActive Memberships are non-transferable and non-refundable. Clients may suspend their membership for a maximum of 4 months per calendar year when advised in writing with 7 days' notice, unless you are cancelling for medical reasons (with supporting evidence) in which BeActive will date the cancellation on the date of notice, which may mean your final debit is a pro rata amount.
Clients found sharing their Membership or class pack may have their Membership or class pack suspended or terminated by BeActive.
The client acknowledges that monies paid to BeActive are non-transferable and non-refundable except in the following circumstances:
For Appointments which are cancelled by BeActive or significantly altered from the original booking – where no alternative arrangement can be accommodated by the client acting reasonably.
For pre-paid classes – if the client is unable to attend their scheduled session or BeActive is unable to run the scheduled session the client may re-book a 'make-up' class at an alternative day / time at no extra cost providing conditions are met as per (clause 3 where the cancellation window is articulated).
For online or in-studio purchases – in exceptional circumstances a credit may be issued for future services, given at BeActive's sole discretion.
Class Packs and 1:1 Packs
Class/1:1 10 packs are valid for 6 months from date of purchase.
Any unused classes will be forfeited.
Class/1:1 packs are non-refundable and non-transferable and cannot be shared with other persons.
Class/1:1 10 packs cannot be extended beyond the 6 month expiry date.
6. Suspending your Membership
Clients can suspend their Membership at any time, for a minimum of 7 days (and a maximum of 4 months). Requests for suspension must be submitted in writing to office@beactivephysio.com, alternatively a form can be completed in person. Suspension requests must have a start and end date of suspension and be in-line with the client's billing cycle in blocks of 7 days (for example, if billed on a Monday the billing cycle is from Monday to Sunday).
Memberships and direct debits will automatically resume at the end of the suspension date and it is your responsibility to advise of any changes to this end date.
The client has 30 days from any given billing date to make-up any unused sessions from that billing period and can use these available sessions when their membership is active. No classes can be booked or attended when the client's account is suspended.
7. Cancelling your Membership
You must give us at least 14 days written notice to cancel your membership, which can be emailed to office@beactivephysio.com or a form can be completed in person at the studio. To ensure your direct debit does not continue past this notice period, you agree to give us 14 days' notice prior to your next billing date.
You cannot freeze your membership payments during the notice period.
If the client's membership is terminated, they have 30 days to use any remaining sessions still within the expiry period. If the client does not use these sessions within the 30 days, they will forfeit these sessions.
If you cancel your membership and decided to rejoin at a later date, you will lose any discounted membership rate that applied when you originally signed up with BeActive and will be charged the full membership amount as per the current fee structure at the time of rejoining.
8. Client responsibilities
Telling us about your health risks: If you believe any BeActive Program might risk your health, you must tell us this in writing with full details. You must also advise us of any changes in your medical condition since joining.
Your commitments: You agree to:
make sure that you know how to exercise safely, by asking if necessary, and use your best endeavours to exercise safely;
use all equipment with care and as instructed by the BeActive team;
respect and follow directions of the BeActive team at all times; and
be respectful and courteous to other clients in the class including the BeActive team.
Managing infections and illnesses: You must not attend BeActive if:
you (or any accompanying persons) have an infection, contagious illness or physical ailment, such as an open cut or sore; and
there is any other risk, however small, to other clients and staff members.
Damage to equipment: You are responsible for any damage caused to the facilities or equipment of BeActive as a result of your willful act or negligence.
Clothing: For appointments, you are welcome to wear whatever you are most comfortable in. For clinical exercise, reformer and fitness classes, workout attire is recommended, and you agree to wear suitable clothes. Please ensure you bring Grip socks for the reformer machines and a towel. If you forget to bring a towel, you may purchase a towel from reception.
Keeping your belongings safe: We recommend you do not bring valuables into BeActive. We do not accept responsibility for any loss, theft or damage to your belongings while you are at BeActive.
Updated details: You must ensure that your Account contact details and payment / bank details (including any credit card expiration details) are kept up to date and promptly notify us of any changes.
9. Waiver acknowledgement and limitation of liability
By participating in any BeActive Program in person or online including via Zoom Video Communications, Inc ('Zoom'), you agree that:
it may be physically strenuous, and you voluntarily participate with full knowledge that there is risk of personal injury or death;
it is your responsibility to inform your medical adviser of your intention to participate in the BeActive Program and you warrant that by your participation you do so in accordance with the advice of your medical practitioner;
to the extent permitted by law, you, your heirs, assigns or legal representatives fully release BeActive (and its directors, employees and contractors) from any claim, loss, damage or expense of any kind including in relation to or in connection with any injury or death occurring during or in connection with a BeActive Program (at BeActive Physio's premises or elsewhere), whether caused by negligence or otherwise;
any liability in connection with BeActive Programs under any statutory right (including any condition or warranty implied by law or any guarantee or other right under any statute) that cannot be excluded is limited to the resupply of the BeActive Program or the payment of the reasonable cost of same; and
you will indemnify and hold us harmless from all liabilities, claims, and expenses, including legal fees, that arise from your use or misuse of the BeActive Website, BeActive App or your breach of these terms and conditions.
You acknowledge that it is your responsibility to inform your medical practitioner prior to undertaking any food, diet, exercise or other program recommended by BeActive. You acknowledge that the advice of any BeActive practitioner is not a substitute for medical advice.
10. Additional acknowledgements by you relating to any BeActive Program delivered through Zoom
You make the following additional acknowledgements:
classes are in real-time and your video and audio will be shared with the BeActive representative taking the session and any other participants. You can control your settings and choose not to share personal audio/video at any time (see the relevant help guides https://support.zoom.us/hc/en-us/categories/201137166, and that your privacy is not guaranteed;
the practitioner may share information about your health condition, or information that could be considered of a personal nature if this is relevant to the session. Anything that is to remain confidential must be shared directly with the practitioner by emailing the practitioner or by calling 1300 550 622;
sessions are conducted using Zoom software and BeActive is not responsible for any security or privacy issues that may arise through use of this platform, see Zoom privacy policy for more information https://zoom.us/privacy-and-legal. Sessions are password protected and links are only emailed to participants. Sessions are not recorded by BeActive.
it is your sole responsibility to update the practitioner of any changes to your condition or physical being, and that this must be done prior to participation in a BeActive Program; and
you consent to and agree to be bound by the Terms and Conditions accessible on BeActive's website, www.beactivephysio.com.
11. Miscellaneous
Changes to our terms and conditions: We may, in our absolute discretion, change these terms and conditions from time to time without notice to you. This includes changing our location, hours of business, BeActive Program and fees.
The most up-to-date terms and conditions always apply and will be taken to be effective immediately. You can obtain the current terms and conditions from reception or on our Website, which will contain the date the terms and conditions were last updated. It is your responsibility to ensure that you are aware of the current terms and conditions.
Change of location: You agree that there are no refunds in the event that BeActive moves to an alternative location, unless this move is greater than 8km from the current address.
Minimum age: You must be at least 16 years old to become a member or participate in a BeActive Program. If under 18, parental / guardian consent must be confirmed in writing.
Play area: You acknowledge that BeActive provides a play area for children of all ages during your BeActive Program that is not supervised and you accept sole and full responsibility for the safety and wellbeing of your child or children at all times.
Governing law: These terms and conditions, your use of our Website and BeActive Programs and any dispute arising out of these are governed by the laws of Victoria, Australia.
Severance: If a court decides that any provision(s) of these terms and conditions is invalid or unenforceable, such invalidity will not affect the validity and enforceability of the remaining provisions